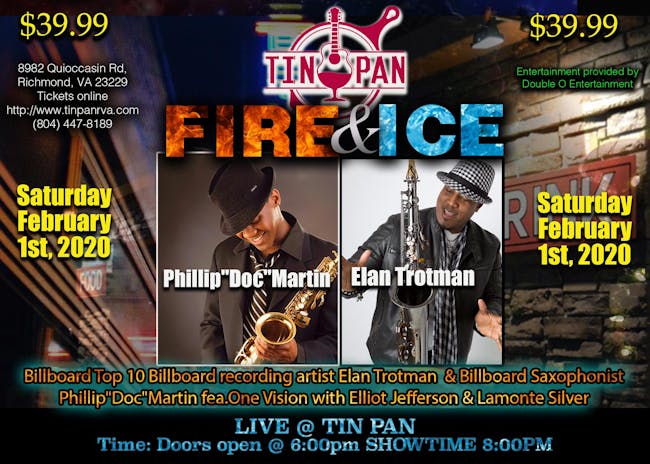 Phillip Doc Martin
Elan Trotman
$39.99 - $46.49
Please call Box office for Tickets
Phillip "Doc" Martin & Elan Trotman appearing at The Tin Pan in Richmond, VA
Seating: We assign seats in order of when you purchase your tickets. All reservations are subject to a food and drink minimum of $13 per guest. We reserve the right to seat parties together at the same table in the event of a busy show.
Box Office: The Tin Pan charges lower fees for box office versus online sales. Our box office is open Mon-Sat 12PM-5PM. Please visit us during those hours or call 804-447-8189.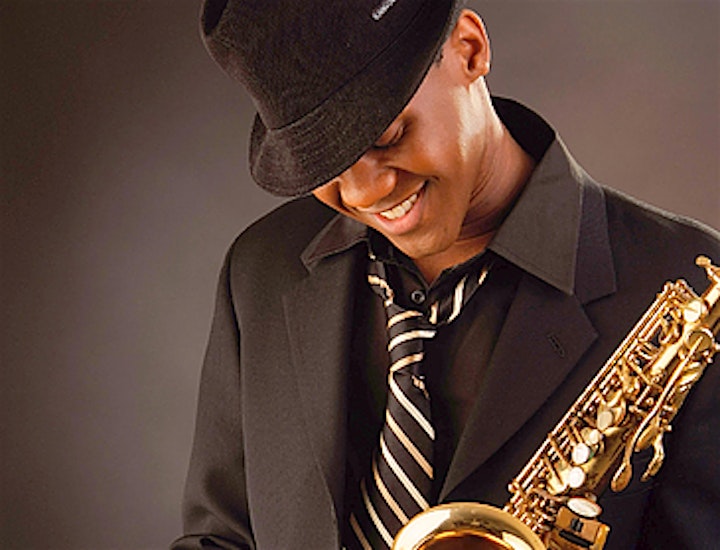 Born in Indiana to Jamaican parents, Martin grew up in South Florida and began playing music in the Broward County public school band program. Developing his fiery performance style by age 14, he became a leading soloist at South Plantation High School Jazz Band and was honored as a first chair selection to Florida's All State Jazz Band. He went on to study music at the University of Central Florida, where he was soon invited to play as a sideman with Grammy Award winner Sam Rivers, Grammy nominee Kirk Whalum, Sunnie Paxton, Wes Hamrick, Davonda Simmonds and Susaundra Lewis and the Sounds of Soul.
As Martin continued to hone his skills, he became influenced by influential sax players from across the traditional and smooth spectrum, including Charlie Parker, Everette Harp, Grover Washington Jr., Dave Koz and Gerald Albright. In addition to his acclaimed discography (which includes the 2007 set Pride and Joy), his appeal as a live performer has secured him shows at prominent venues like Ram's Head Tavern in Annapolis, Maryland, Philadelphia's Dell East and SoCal's Spaghettini, in addition to appearances at the Bahamas Jazz Festival, Carolina Music Festival, Trenton Jazz Festival and Berks Jazz Fest.
Because of the financial ups and downs of being an independent artist, Martin made an important life decision to become a dentist, moving to the Metro DC area to attend Howard University College of Dentistry, where he received his degree and certification. His love of music and his commitment to dentistry were both so strong that he rebranded himself as Phillip "Doc" Martin and relabeled his early releases under that name so new fans could find them. With the release of Pocket Love and continuing in his thriving practice, he is showing the world that a person who dreams big can succeed at anything they set their mind to – even two professions at the same time!
"The truth is, as frustrating as things became for me as a musician over the years, I couldn't put the sax down," he says. "My first love was always playing the sax, and I continue to strive to be the best sounding alto player you've ever heard. I wanted to quit man times, but playing brings me so much joy, and I'm so glad I made the decision to continue. If it's unheard of that a saxophone artist also wants to be the best dentist you've ever gone to, that's a testament to the hard work I have put in so that I may enjoy these two amazing careers. In both worlds, success comes from working with incredible, dedicated people and developing inspiring, enduring relationships."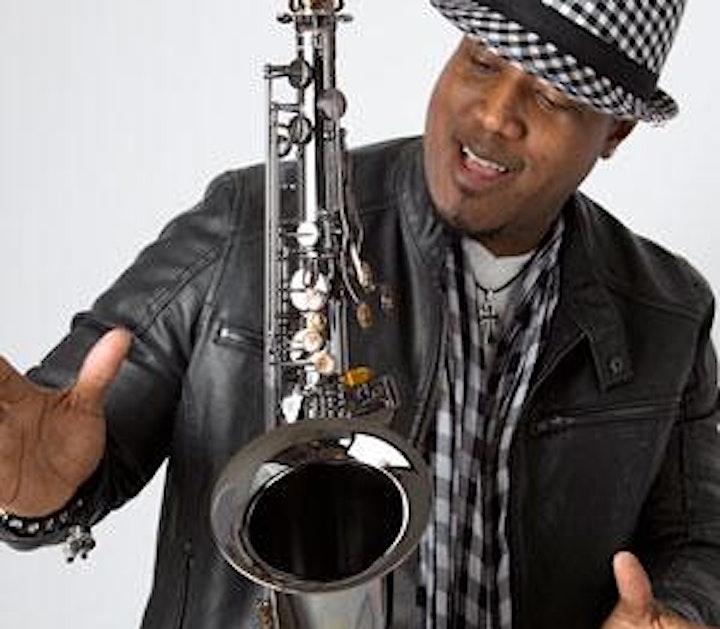 Saxophonist Elan Trotman, has quickly become one of jazz's most thrilling and emotive performers as he continues to stand out and push boundaries as a composer, performer, teacher and recording artist. Trotman's playing, though inspired by Grover Washington, Jr., Kirk Whalum and Najee, displays his own fresh ideas and distinctive tone. So much so that the New England Urban Music Awards, and The Barbados Music Awards both named him Jazz Artist of The Year on multiple occasions.

Trotman is also the Executive Producer and host of the Barbados Jazz Excursion, a jazz and golf weekend getaway which brings over 300 music lovers to the island every Columbus Day Weekend. Past performers include Jeff Lorber, Javier Colon, Gerald Veasley, Brian Simpson, Althea Rene, Marcus Anderson, Peter White and Jeffrey Osborne. Elan is also the founder of the Never Lose Your Drive Foundation – a Non-Profit which directly funds the Headstart Music Program. Headstart Music provides FREE weekly instrument instruction to students ages 7-11 on saxophone, trumpet, flute, clarinet and percussion. In 2016, over $6,000.00 was raised at the Jazz Excursion Weekend and Golf Tournament. All proceeds go towards tutor salaries, instrument maintenance and supplies for the program.

Born and raised in Barbados, the native island of pop star Rihanna, and educated at the world-renowned Berklee College Of Music in Boston,Trotman approaches jazz in his own way. Blending Caribbean rhythms from his roots with skillful horn textures, his playing is full of surprises.

Trotman has recorded and performed with a number of world-class musicians, including Michael McDonald, Roberta Flack, Jonathan Butler, Keiko Matsui, Johnny Gill, Jeffrey Osborne, Sheila E, Marcus Miller, Will Downing, Earl Klugh, Jeff Lorber, Peter White, Peabo Bryson, Brian Simpson and many others. A huge sports fan, Trotman has performed the National Anthem on numerous occasions for such teams as the Boston Celtics, Boston Red Sox, Arizona Diamondbacks, Cincinnati Reds and Los Angeles Dodgers. As an avid sports fan, Elan has provided entertainment for numerous celebrities including The Bronson Arroyo Band, Cold Pizza on ESPN with Woody Page, Jeffrey Osborne Celebrity Golf Classic, Chris Tucker Charity Golf Tournament, Ray Allen Golf Tournament, Hot Stove Cool Music with Peter Gammons and Theo Epstein.

As a recording artist Elan has topped the Billboard Radio Charts over 10 times. As a solo artist charting songs include "Heaven In Your Eyes" feat. Brian Simpson, "Tradewinds" feat Peter White, "Master Blaster", "As" feat. Lin Rountree, "Thoughts of Sumer" feat. Will Downing, and "Smooth N Saxy". Collaborations that have topped the charts include "Magic Men" (Marion Meadows), "Groove Me" (Greg Manning), "Just What You Need" (Brian Simpson), "Smooth (Cal Harris) and "Ride Along" (Julian Vaughn).

Venue Information:
The Tin Pan
8982 Quioccasin Rd
Richmond, VA, 23229