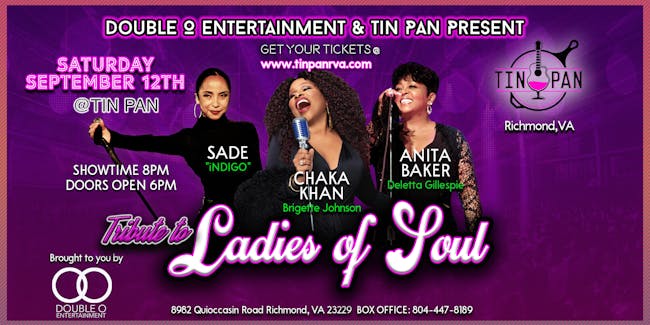 feat. Jocelyn "iNDIGO" Saunders, Brigette Johnson, Deletta Gillespie
Ladies of Soul
Jocelyn "iNDIGO" Saunders, Brigette Johnson, Deletta Gillespie
Ladies of Soul appearing at The Tin Pan in Richmond, VA
Seating: We assign seats in order of when you purchase your tickets. All reservations are subject to a food and drink minimum of $13 per guest. Due to COVID-19 government mandates, we will not be seating separate parties together unless those parties agree to be seated together. All parties will be socially distanced per regulations. We have also reduced our capacity 50% to allow for social distancing.
Box Office: Our box office is currently closed due to COVID-19, but we are still checking and returning phone calls. If you have questions regarding this or another show, call us at 804-447-8189 and leave a message. One of us will return your call as soon as possible.
Jocelyn "iNDIGO" Saunders (sings Sade's Greatest Hits)
Indie artist, writer, consultant and DMV native, Jocelyn Saunders, is a graduate of Suitland High School and Bowie State University. In the 90s, she honed her talents as a singer and formed an R&B girl group, called 4Bidn, which was signed to Elektra Records. Around 2006, Jocelyn decided to dedicate her life to Christ. After that, her life would soar to new heights! Not only does this woman have musical talents, but she has a keen eye for fashion also! In the mid-2000s, she established a fashion brand entitled Jesus Groupie. The brand brought everyday, urban fashion with a message and purpose. One of the standout mottos became "Saved & Fly", which seemed to define Jocelyn, and her endeavors, perfectly.
Going by the stage name, Jocelyn AKA iNDIGO, she released her debut solo album, The iNDI1st Project…Breakthrough, initially as an indie project. Overall, the album provided a young and fun platform to bridge the gap between traditional gospel, R&B, and hip-hop, which was influenced, in great part, by iNDIGO's smooth groove vocals.
The album was so well received that not only was it picked up by Universal Records for mass distribution, but it received constant radio airplay on top gospel stations in the nation, including DC's own Praise 104.1, for singles such as "Search My Heart" and, the anthem, "Saved & Fly". This spawned other opportunities, such as numerous interviews, including The Yolanda Adams Morning Show, and performances, including the One Love Gospel Cruise (sponsored by Radio One). You can check out the video for "Search My Heart" on this link: Jocelyn AKA iNDIGO "Search My Heart" video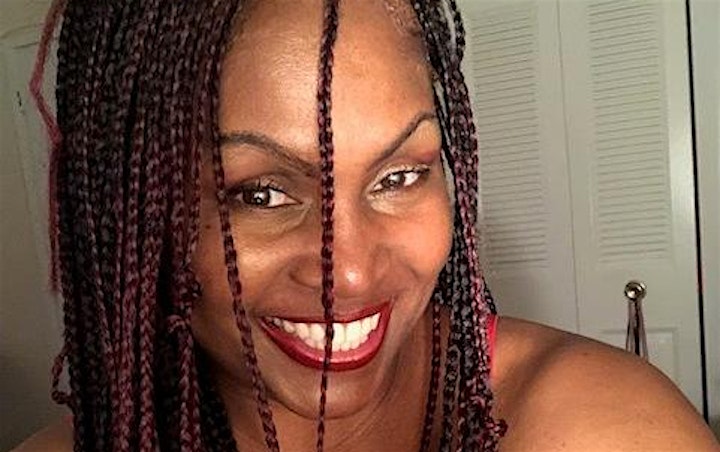 Born in Washington D.C.,Brigette grew up as a late bloomer in a family of singers, starting her singing career in 2003. She has performed with several various local jazz/r&b groups, and have performed at various prominent venues in the D.C. metropolitan area, singing background for a number of national recording artists, and currently, performing with a DC based Music production company, where she participates in "A Tribute to the Music of Motown" productions in various venues in and around the DC area. Her musical influences are that of Chaka Khan, Teena Marie, and Natalie Cole.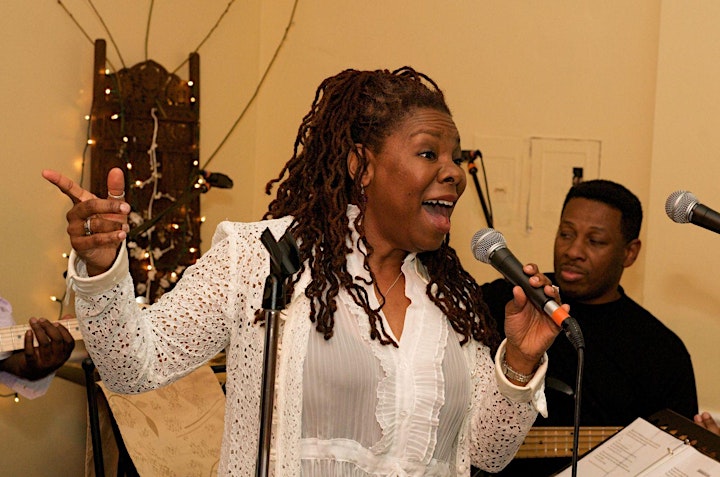 In a mere ninety minutes, you'll have day tripped through a musical landscape so vast you'd swear you had been to no fewer than five continents. And on the ride back home, you'll be singing and feeling as though you haven't a care in the world. Reflecting on the trip, you'll realize that inside every song and story was a gift - a little message that lifted you into your sunshiny happy place.

You've just experienced a Deletta Gillespie show.

A native of Tulsa, Oklahoma now living in Baltimore, MD Gillespie is a multidisciplinary performing and teaching artist and has been performing on stage her entire life. Both parents were musicians in bands that backed some of the musical icons of the '50's and '60s such as The Ink Spots and The Shirelles. Deletta made her stage debut in Kansas City at the age of five in her mother's nightclub act.

Her musical highlights include opening for acts such as New York Voices, Hiram Bullock and Lalah Hathaway, Al Jarreau, and for British music legends Paul Carrack and Judi Tzuke. She's also performed for the late Michael Jackson. Deletta has worked all over the US, and in Canada and Bermuda. Along the way, she fronted an award winning showband in Atlantic City and on the Nevada Casino circuit. Deletta has also sung alongside Broadway performers like Michael James Leslie, Carolee Carmello, and Sharon Wilkins. Gillespie originated the role of Chloe in 7:32, an original musical and national runner up in the 2009 Kennedy Center American College Theatre Festival. She also spent a year at sea singing onboard Royal Caribbean Cruise Lines.

The uber talented Gillespie is also a published writer, playwright, and actor. Her solo show, 'Panties UP, Dress DOWN: Things My Mama Used to Say' has been performed throughout the Baltimore/Washington DC corridor. She also played the role of Katherine Johnson in the Baltimore rock Opera Society's 'The Determination of Azimuth'. It is the same story as the in the movie "Hidden Figures", although "Azimuth" premiered twenty months earlier than the film.

Triumph(ant), Gillespie's debut CD was recorded before a live audience. Released in 2013, TRIUMPH(ant) has landed over a dozen times on the Indie-Music-Network's weekly podcast. The album has been described as an eclectic collection of multi-genre songs with uplifting themes. The cd continues to be played all over the world on internet radio. Her next collection of songs is expected to drop in the fall of 2017.

Gillespie performs regularly in the DMV with several bands including The Clockwork Band, Arkitekture, Daryl Davis and Friends, as well as with her own group Deletta & Company. She uses her talents to not only entertain, but to create awareness about causes close to her heart. She has toured as a sound healing artist with the Monument Quilt, a traveling art display that provides a public healing space for survivors of sexual and domestic violence. She also performs in ICU's and at nursing homes and assisted living facilities as a therapeutic musician (vocalist).

She is an adjunct professor and teaches performance and performance theory courses, as well as history.

Venue Information:
The Tin Pan
8982 Quioccasin Road
Richmond, VA, 23229